Nutella
This beloved chocolate hazelnut spread has the power to turn any food into a comfort food.
Print
---
OTHER SOURCES OF COMFORT
---
COMFORT HOTLINE
Not everyone has a jar of Nutella readily accessible in their time of need, so a hotline would provide assistance in case of emergencies.
COMFORT IN A JAR DOT COM
If you suffer from a general sense a malaise, you can hear randomly served comforting phrases at the click of a button on Nutella's microsite (now a
live website
).

VIDEO

---






out of home
---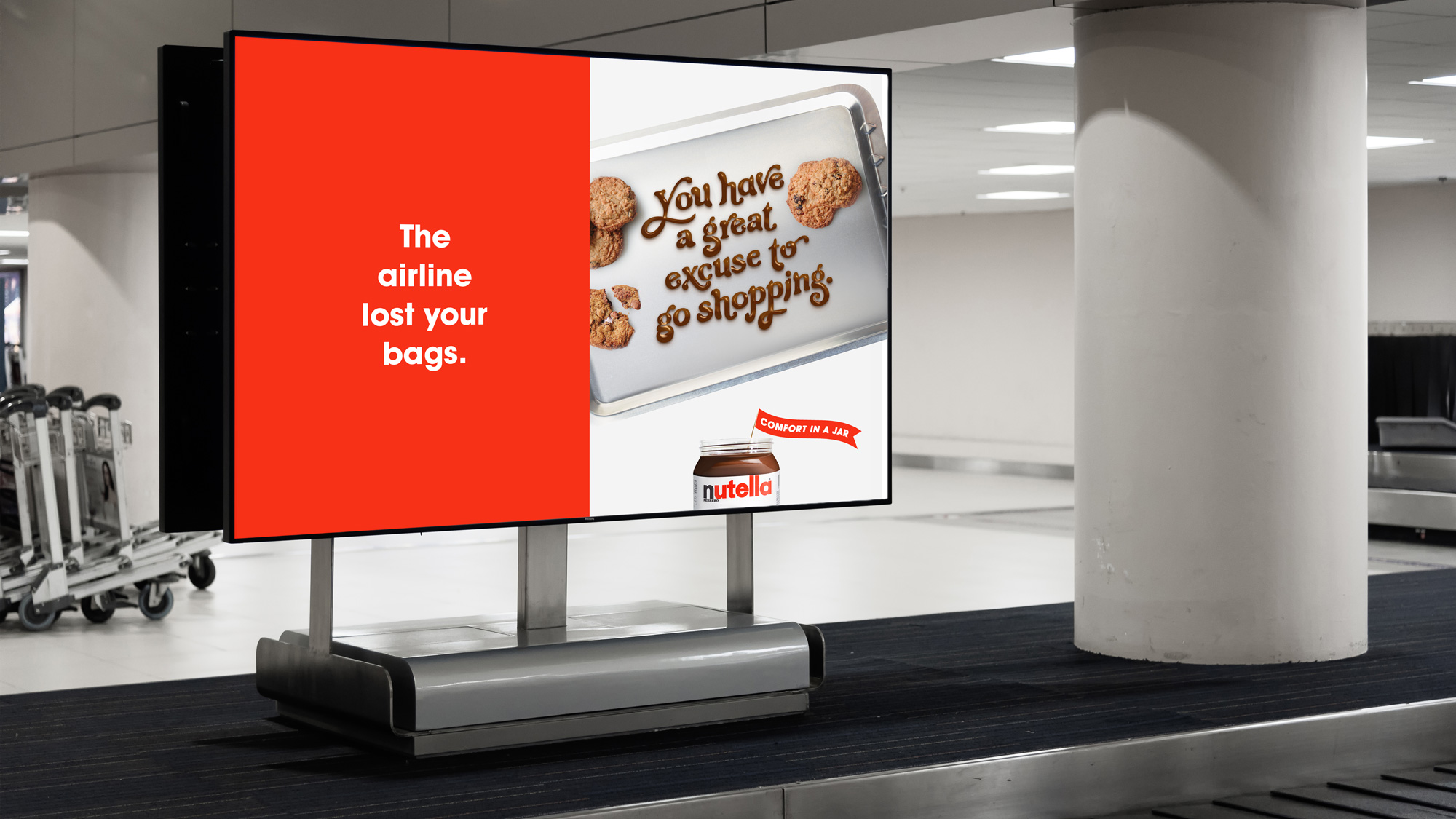 Digital
---
INSTAGRAM STORIES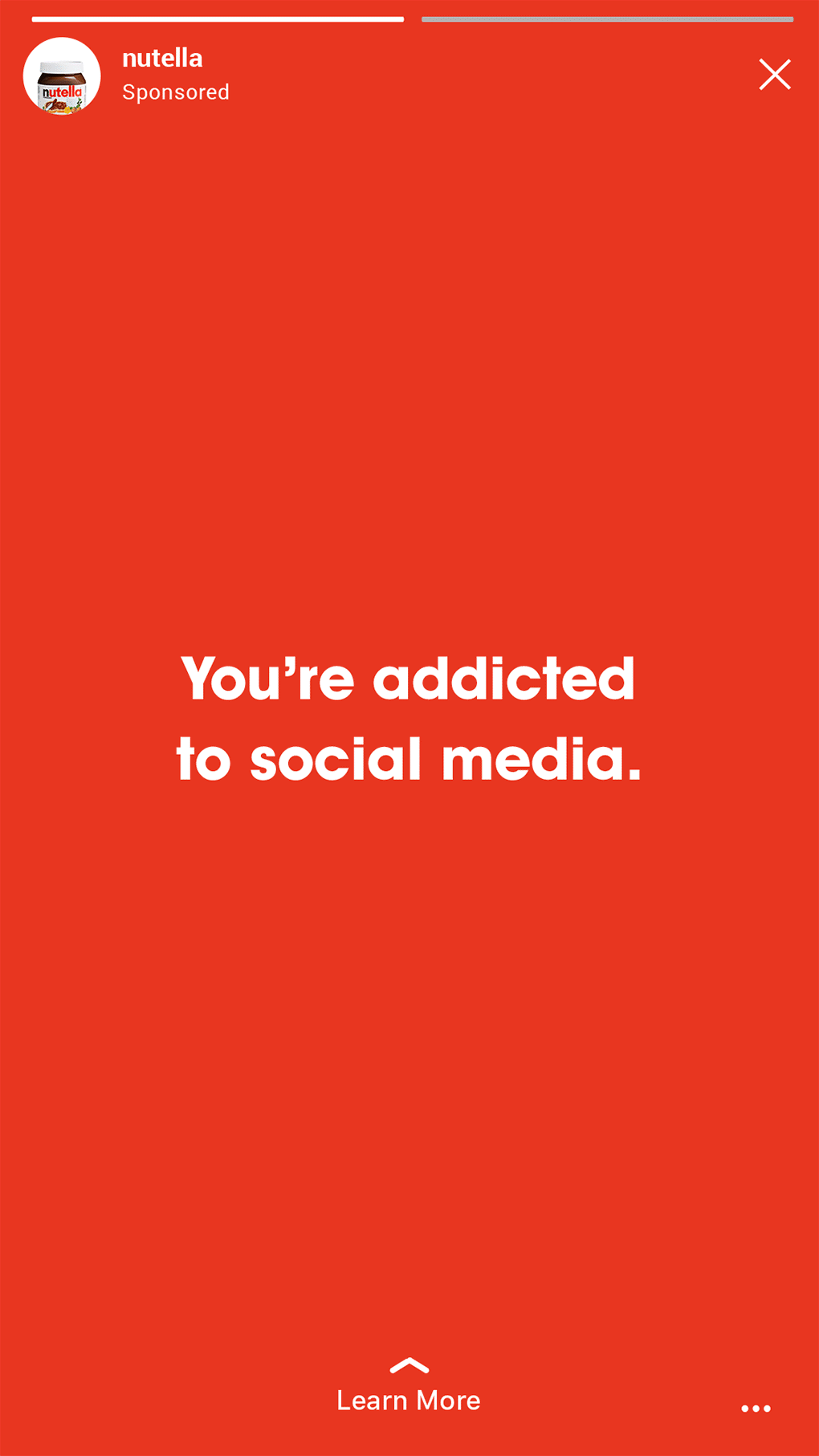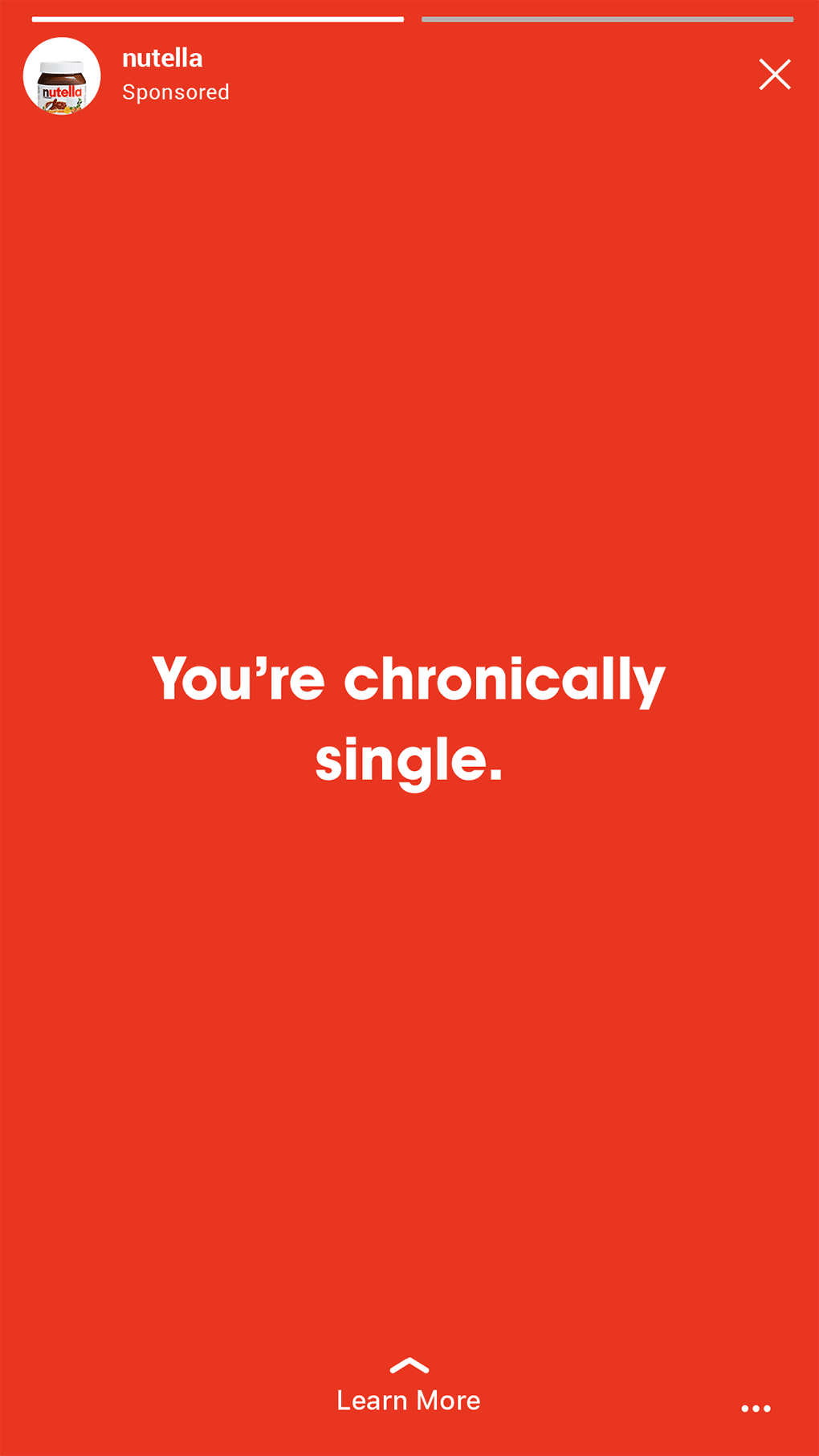 TWITTER REPLIES
innovation
---
NUTELLA FIRST AID KITS
First aid kits never came equipped to address emotional emergencies — until now.
GREETING CARDS
Cards that contain a single single serving packet of Nutella, developed for a variety of specific situations.
NUTELLA BONG
Get your comfort fix even faster with the heated nutella bong, which melts the spread to make it drinkable.
FINGER EXTENDER
Because getting Nutella on your knuckles while you scrape the dregs from the bottom of the jar is just not comfortable.
---
Made with
Patrick Lapera