Postmates
Postmates will deliver anything, anytime, anywhere. So you'll never have to leave your house again.
Print
---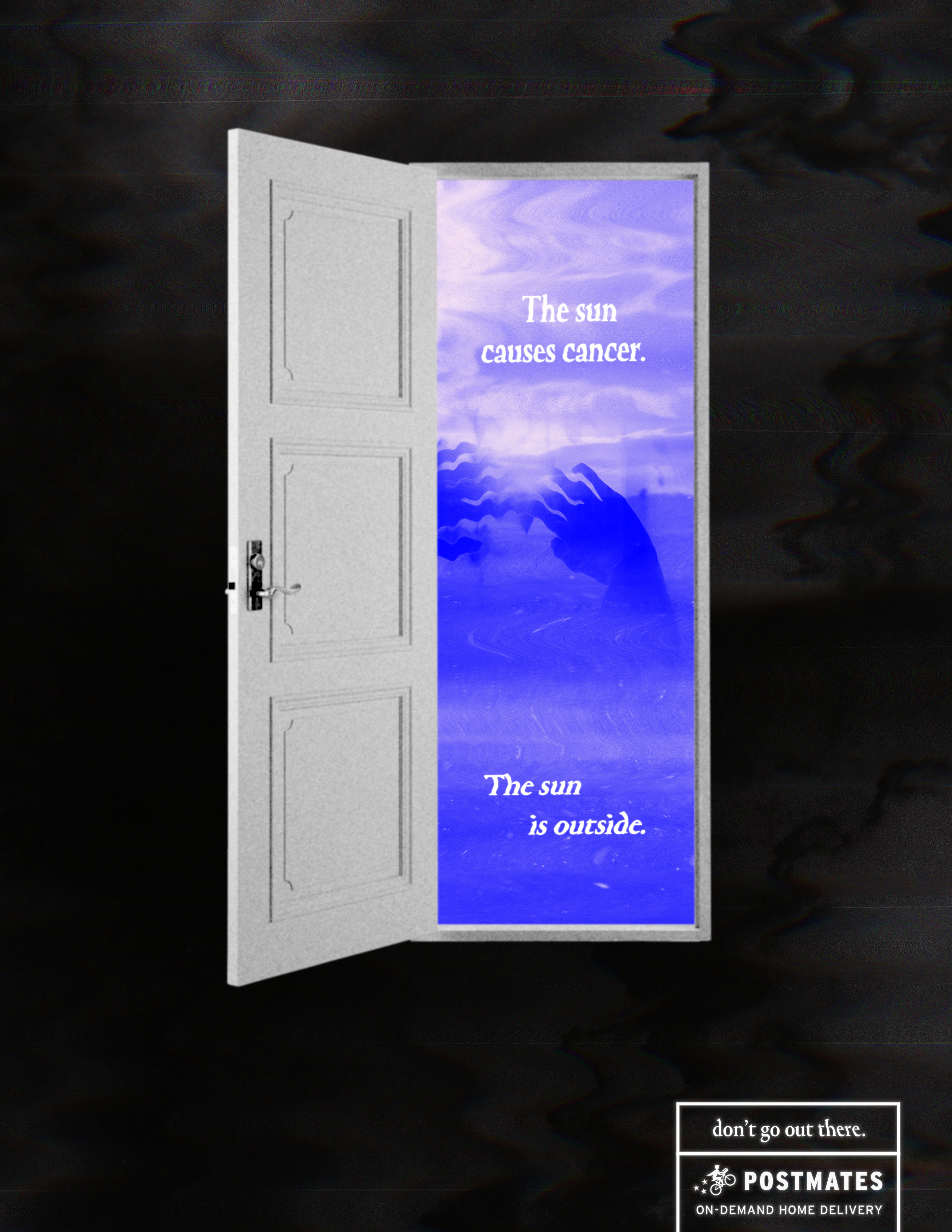 OUT OF HOME
---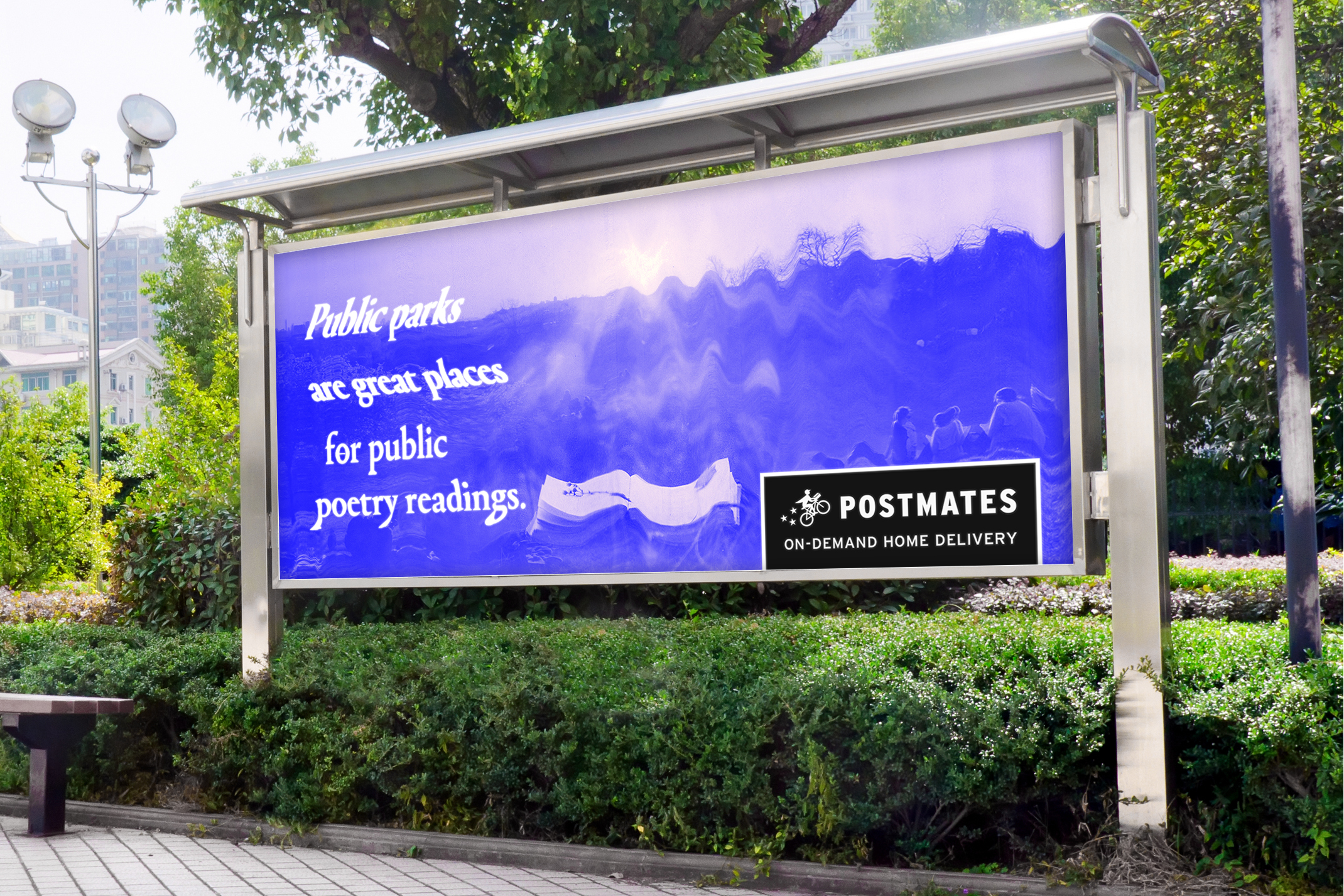 PRE-ROLL
---
SOCIAL
---
@WHATDOESTHEMOONLOOKLIKE
In case you're wondering, since you may not see it as often anymore. Updated nightly.
MINI OBITUARIES
Social posts commemorate the loss of unpleasant situations that you'll never have to experience again.
PACKAGING
---
DO NOT DISTURB SIGNS
Now included with all first-time deliveries.
PRODUCT EXTENSIONS
---
PRE-COMPOSED EXCUSES
When you download the Postmates app, you'll automatically get access to a digital sticker pack of excuses to help you let them know why you can't go out there.
SELF-HUGGING SWEATSHIRTS
For those who miss the touch of their fellow humans: a sweatshirt with an extra pair of weighted sleeves wrapped around the torso. Problem solved!
OUTDOOR NOISES PODCAST
In case you find yourself tempted to go outside, we'll give you a way to whet your appetite for a taste of the outdoors without actually going outdoors. Featuring some of the sounds you miss and also the sounds you don't miss—reinforcing your desire to stay inside forever.
PORTABLE HOME KEYCHAINS
For the rare occassion you absolutely must leave home, take home with you, in the form of a keychain replica, for comfort. Postmates will custom 3D print a keychain that looks like your home.
FRONT DOOR CLOTHING PROJECTOR (CHINDOGU STUNT)
You'll still have to open the door to accept deliveries. But don't worry, no need to get dressed. The Front Door Clothing Projector will give you the appearance of being dressed (sort of).
PROCESS PHOTOS
---
Scanner glitch test runs too beautiful not to post.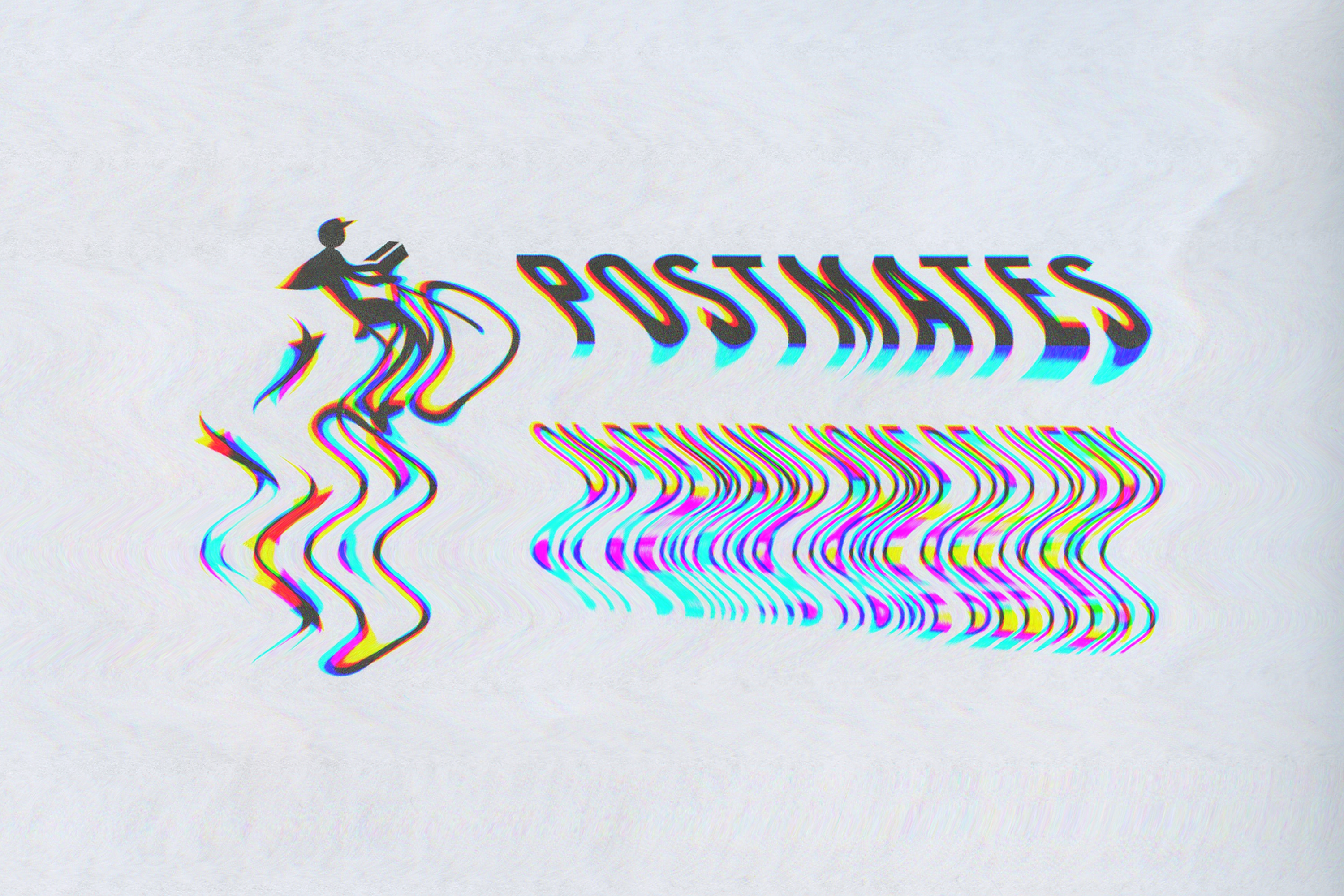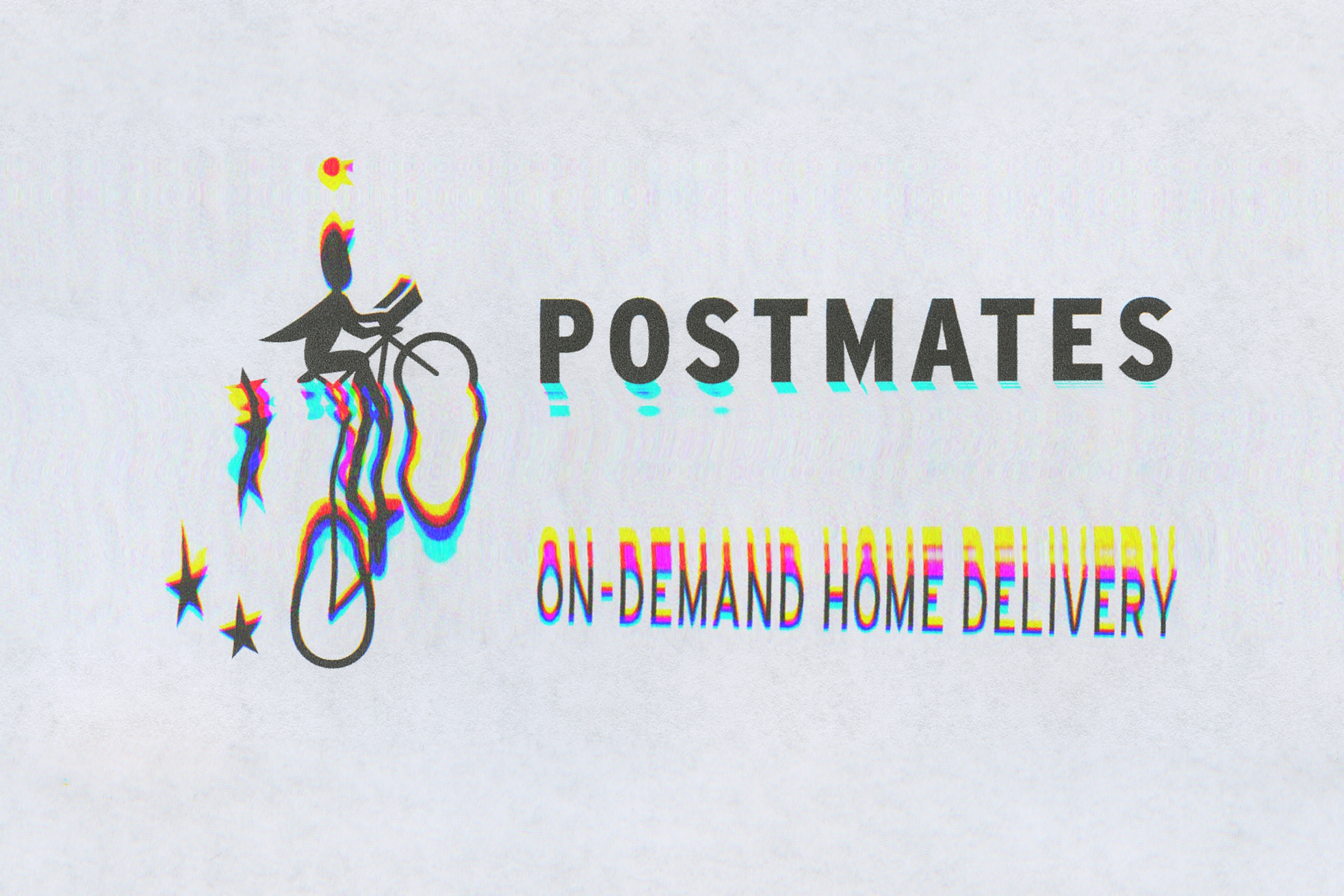 ---
Made at VCU Brandcenter with
Sean Johnson