Razor Scooters

Being a kid means you're slow. Razor Scooters make you less slow.



ONLINE videoS
---

The campaign would launch with a mock-PSA:



15-Second Spots:







MICROSITE
---

ENDCHILDSLOWNESS.ORG


Print
---
Out of home
---

PSA POSTERS


TV SPOTS
---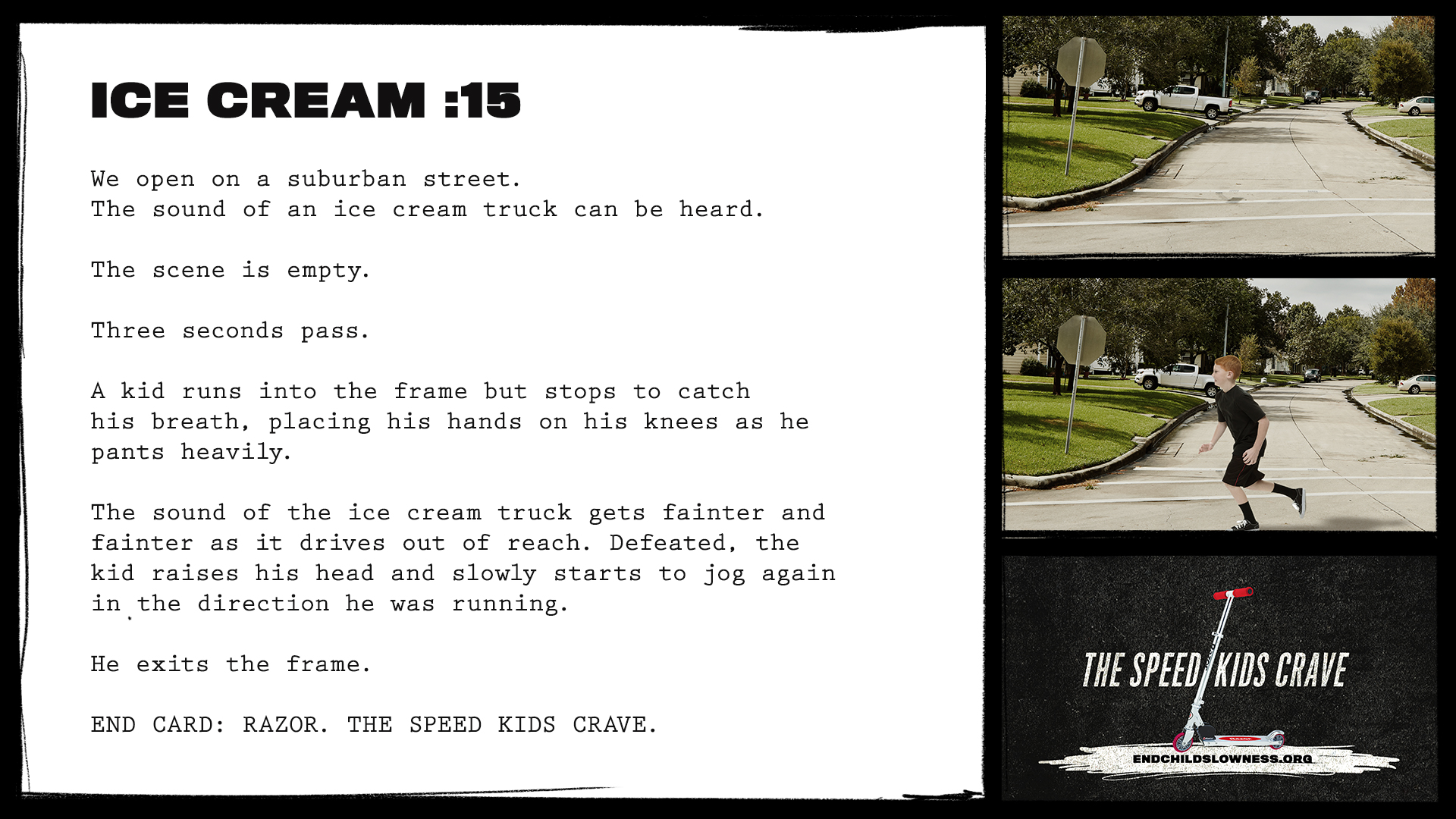 MERCH
---

Help your child transition to the fast lane in life with these accessories.

SPEEDOMETERS




TATTOOS




JUICE BOX CUPHOLDERS




T-SHIRTS
Every child should be able to at least look like they're fast.


REBRANDING
---

PACKAGING
New, perforated packaging helps your kid become fast even faster.


EXPERIENTIAL
---

LOW SPEED TRAPS
Placed in school zones so kids playing in the neighborhood can run by to see their speed (or lack thereof).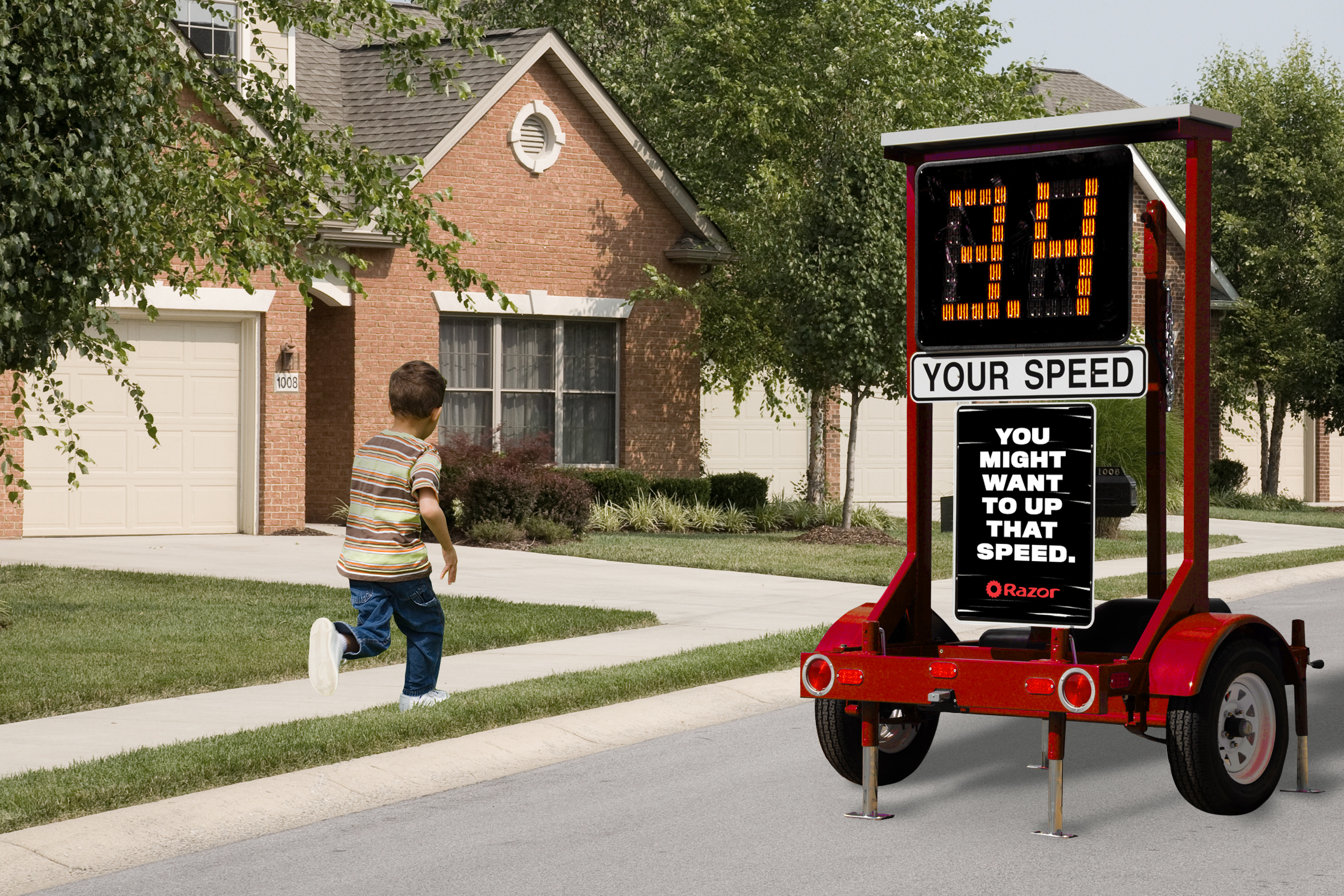 ---

Made with Sean Johnson + Lauren Jones