Rock & Roll Hall of Fame
The Rock & Roll Hall of Fame is home to the world's largest collection of rock memorabilia. Good luck seeing it all.
Print
---
DIGITAL
---
SOCIAL MEDIA
Social posts suggest exercises future visitors can do at home to train for their visits.
VIDEO
on-site Extensions
---
GIFT SHOP MERCH
Posters and t-shirts so you too can have the most rock stuff ever. Plus, take them home in a bag that rocks.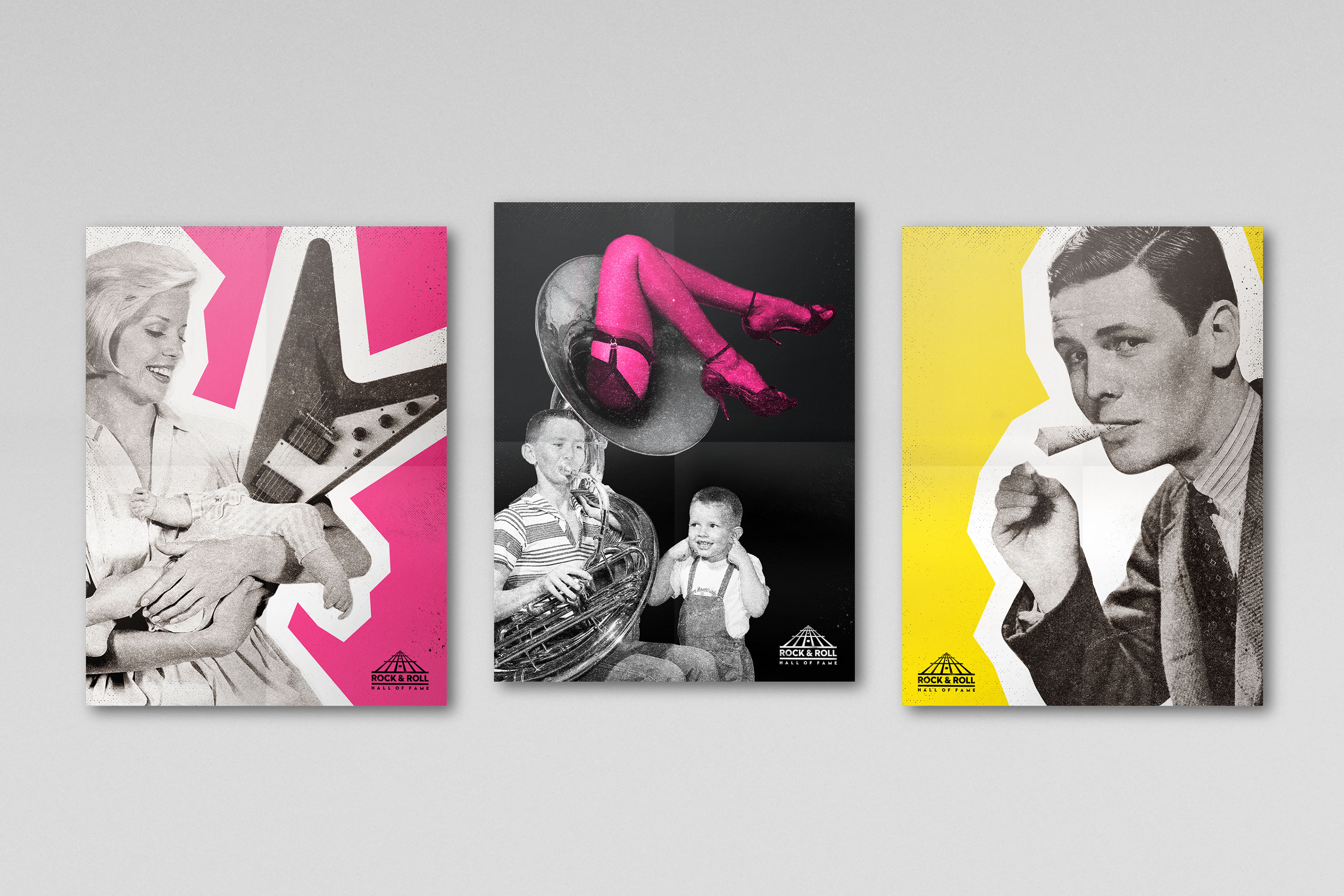 MUSEUM CAFÉ ITEMS
VISITOR'S GUIDE
SIGNAGE
SCOOTERS FOR RENT
Souped-up motorized wheelchairs for disabled or elderly guests.
OUT OF HOME
---
CLEVELAND AIRPORT ADS
DIGITAL BILLBOARDS
EXPERIENTIAL
---
THE BIGGEST ROCK SHOW EVER: A CONCERT
A record-breaking event in Cleveland featuring the most rock musicians ever, presented in partnership with Rockin' 1000. Talent will be crowd-sourced.
Copywriter:
Donald Kim